Alban Norrby  23/01/2020
How you found us?
"I've found the entire process very straight forward and hassle free. Grainne is so friendly and helpful and will make your first impressions on Store & Go very good. The application process is seamless and you'll get a nice coffee while you go through it. The app Is easily downloaded and I was connected to the system in minutes. Its very easy to come and go as you please and would highly recommend".

What do you like most about the product? 
"To be honest I like everything about the product. It's in a great location that is very accessible and plenty go parking space. The staff are great and very helpful. The technology is top class I mean who doesn't have their phone on them nowadays and its all you need to get in through all the doors and into your unit. The lift is huge and has no problem fitting whatever you need in (my unit is upstairs) so there is no hauling heavy items upstairs. There are loads of trolleys that you can put your stuff on again taking the effort away. 
What I was also very impressed at is that there are different sized units to to cater for your needs so you are not forced to pay excessive rent on space you don't need. Payment comes out by direct debit every month and includes insurance so that you are covered in the unfortunate event of an accident".

Why you as a business owner are using storage ?
"I use Storage for 3 reasons:
1) there isn't much storage in my home and being able to throw all your suitcases, decorations and whatever else you have into one spot and always know where to find it make life a lot easier rather than having things here there and everywhere and spending endless amounts of time trying to remember where things have been stored.
2) I have my own business so I can store seasonal things in here without taking up room on the business premises and know that it is all secured.
3) I am a part time musician also and have a lot of gear which again takes up a lot of space at home. Storing these out of the road is a huge space saver around the house.
A huge plus for storing things like music equipment, baby stuff like cots, walkers etc too is that the temperature is regulated in the store. They will never get damp or blue moulded like they would in a damp garage or cold attic. I'd be lost without it. 
Pretty straightforward really lol".
---
2. Alchemy – Louise Harkin

 
(Business customer)
24/01/2020 
"As a new resident to Derry, I was unfamiliar with local businesses but very keen to use all local suppliers and utilities services for our company as possible.
With Alchemy growing so rapidly, the need for storage became urgent and so after a google search for a storage facility came up with a Store & Go almost on our doorstep I decided to take a look.
The staff could not have been more helpful by email and in person. The facility is modern, clean and efficient using an app downloaded onto your phone, in which I can give access permission to other members of staff giving us full autonomy over usage. 
Easy access and parking, secure and safe.
Very happy with our account at Store & Go".
---
3.Sean Cartin

   

09/03/20
" I used Store & Go Self Storage for 6 months while moving between houses. Grainne and the team were very helpful right from the beginning in choosing the correct size of unit, through to setting up the mobile app and closing out my account. This modern facility with an accompanying mobile app made the process of storing items seamless and efficient. An all-round top quality service, second to none. Thanks again for the help, and if I'm every about I'll be in for a coffee!".
---
4. Nuala White (House move)

 

10/12/2019
"When moving house I had to put what I owned into storage . I found Store and Go on the internet and went to see it before making any decision. 
The information and all pricing structures were explained in detail and there was absolutely no hard sell which is very important to me .
After seeing the security arrangements and in the knowledge my possessions are in a spotless safe place I've used store and go without a worry . I would recommend the facility and the service without hesitation".
---
5. Austin Sweeney (Homeowner)

 

12/03/20
How you found us ?
"Internet and saw premises".
What you like most about the product?
"Location, convenience, technology, accessibility, etc. Also the very helpful staff".
Why you as a homeowner are using storage?
"I recently downsized the house and needed storage. I may downsize unit over the next few months".

"Many thanks again for your impromptu help today. It was massively appreciated. You are the reason that your business does really well and will continue to do so. You back up your energetic words with actions! Once again, many thanks".
---
6. Sean Knight (Renovation)

 

13/03/20
" Certainly, I found you from driving past and saw the advertising billboard.
The location was very convenient, the technology impressive with a wide variety of different sized storage choices which were easily accessed.
I used the facility to store some valuable items whilst I was in the middle of downsizing from a three bed house to a two bed apartment. Overall I was very impressed with both this facility and also the expertise and friendliness of the staff that I dealt with. I would have no hesitation using these premises again in the future if I need to and have recommended Store and Go to my friends and family. I appreciate all the assistance the staff have given me during the short time I used the facility".
---
7. Marie Gillespie

  (H

ouse tidy)
"I saw signs outside your building informing the public that you would be opening a new storage facility.
I think the service is first class in all respects with the location ideal for myself and also the state of the art entry system which is both secure and available outside normal business hours. I needed to store household items after doing a clear out".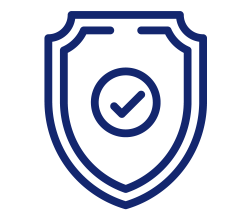 Safe & Secure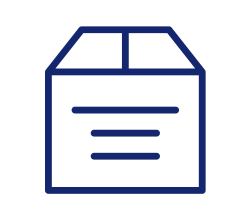 7 Day Access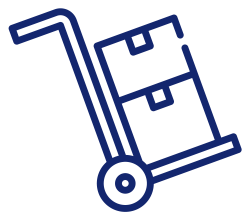 Perfect Location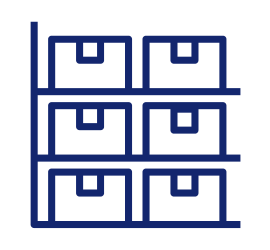 Flexible
Unit Sizes
Our state of the art indoor self-storage units vary in size.