Alban Norrby
How you found us?
"I've found the entire process very straight forward and hassle free. Grainne is so friendly and helpful and will make your first impressions on Store & Go very good. The application process is seamless and you'll get a nice coffee while you go through it. The app Is easily downloaded and I was connected to the system in minutes. Its very easy to come and go as you please and would highly recommend".
What do you like most about the product? 
"To be honest I like everything about the product. It's in a great location that is very accessible and plenty go parking space. The staff are great and very helpful. The technology is top class I mean who doesn't have their phone on them nowadays and its all you need to get in through all the doors and into your unit. The lift is huge and has no problem fitting whatever you need in (my unit is upstairs) so there is no hauling heavy items upstairs. There are loads of trolleys that you can put your stuff on again taking the effort away. 
What I was also very impressed at is that there are different sized units to to cater for your needs so you are not forced to pay excessive rent on space you don't need. Payment comes out by direct debit every month and includes insurance so that you are covered in the unfortunate event of an accident".
Why you as a business owner are using storage ?
"I use Storage for 3 reasons:
1) there isn't much storage in my home and being able to throw all your suitcases, decorations and whatever else you have into one spot and always know where to find it make life a lot easier rather than having things here there and everywhere and spending endless amounts of time trying to remember where things have been stored.
2) I have my own business so I can store seasonal things in here without taking up room on the business premises and know that it is all secured.
3) I am a part time musician also and have a lot of gear which again takes up a lot of space at home. Storing these out of the road is a huge space saver around the house.
A huge plus for storing things like music equipment, baby stuff like cots, walkers etc too is that the temperature is regulated in the store. They will never get damp or blue moulded like they would in a damp garage or cold attic. I'd be lost without it. 
Pretty straightforward really lol".
---
Alchemy – Louise Harkin

 
(Business customer)
"As a new resident to Derry, I was unfamiliar with local businesses but very keen to use all local suppliers and utilities services for our company as possible.
With Alchemy growing so rapidly, the need for storage became urgent and so after a google search for a storage facility came up with a Store & Go almost on our doorstep I decided to take a look.
The staff could not have been more helpful by email and in person. The facility is modern, clean and efficient using an app downloaded onto your phone, in which I can give access permission to other members of staff giving us full autonomy over usage. 
Easy access and parking, secure and safe.
Very happy with our account at Store & Go".
---
Sean Cartin
" I used Store & Go Self Storage for 6 months while moving between houses. Grainne and the team were very helpful right from the beginning in choosing the correct size of unit, through to setting up the mobile app and closing out my account. This modern facility with an accompanying mobile app made the process of storing items seamless and efficient. An all-round top quality service, second to none. Thanks again for the help, and if I'm every about I'll be in for a coffee!".
---
Austin Sweeney (Homeowner)
How you found us ? "Internet and saw premises".
What you like most about the product? "Location, convenience, technology, accessibility, etc. Also the very helpful staff".
Why you as a homeowner are using storage? "I recently downsized the house and needed storage. I may downsize unit over the next few months".
"Many thanks again for your impromptu help today. It was massively appreciated. You are the reason that your business does really well and will continue to do so. You back up your energetic words with actions! Once again, many thanks".
---
Sean Knight (Renovation)
"Certainly, I found you from driving past and saw the advertising billboard.
The location was very convenient, the technology impressive with a wide variety of different sized storage choices which were easily accessed.
I used the facility to store some valuable items whilst I was in the middle of downsizing from a three bed house to a two bed apartment. Overall I was very impressed with both this facility and also the expertise and friendliness of the staff that I dealt with. I would have no hesitation using these premises again in the future if I need to and have recommended Store and Go to my friends and family. I appreciate all the assistance the staff have given me during the short time I used the facility".
---
Marie Gillespie

  (H

ouse tidy)
"I saw signs outside your building informing the public that you would be opening a new storage facility.
I think the service is first class in all respects with the location ideal for myself and also the state of the art entry system which is both secure and available outside normal business hours. I needed to store household items after doing a clear out".
---
Eileen Morrison

  (H

ouse move)
"Super Service from the Store & Go team. Took all the stress out of moving days, excellent customer service, easy use, secure and reliable facilities and the team were very responsive when our moving dates changed, twice!! Not to mention the after hours support when I forgot my password 🙂 Thanks S&G team..".
---
Sean Campbell

  (Relocation

 move)
"I cannot recommend this facility highly enough!!!! Modern, high tech and state of the art which can cater for all storage needs. From day one Grainne and Michelle have both been 1st class in helping with our needs. Their advice and support made our relocation so much easier and smoother. Thanks to ALL".
---
Eileen Underwood

  (Renovation

)
"Great team @ Store & Go. During house renovation very difficult to get exact moving back in date. Grainne & all the team couldn't have been more fantastic. Great service, flexible with changes, & after hour support when we forgot our passcode. Thanks all".
---
Shaun Henderson

  (Home Owner

)
"The storage facility and access were excellent and a big thanks to Michelle and Grainne for all your help and assistance".
---
Patrick Harkin (Home Owner)
"We moved the last of our boxes out of the unit this evening.  Thank you very much for the use of the unit. We couldn't have done without it and wouldn't hesitate to use Store&Go if required again".
---
Mykaela Davis (Home Owner)
"Couldn't be more helpful! Professional staff, clean units and easy to access! Thanks!!".
---
Simon Quigg (Home Owner)
"Grainne was super helpful when I was in purchasing a unit. Grainne went above and beyond to accommodate my partner and I. Extremely informative and helpful. Thank you Grainne!".
---
Paddy McDaid (Home Owner)
"Great set up, clean and secure, and Grainne the manager is on hand to sort out any problems or give advice when needed".
---
Jacqui Doherty (Home Owner)
"I've left my furniture here in storage for the next month. Have to say it is excellent. The service I've received from start to finish has been excellent. Grianne is absolutely amazing and helpful".
---
Mc Fi (Business Customer)
"Great James Street Dental Buisness Storage – a massive Thank you to Grainne and the team at Store and Go for all your help. This place is amazing, it has to be seen. If you have any storage needs, be it personal or private, I would highly recommend these guys. Plenty of options for storage, professional in every way and a pleasure to deal with!".
---
Cathy Meenan (Home Owner)
"Brilliant service at Store and Go, especially the helpful assistance of Store Manager Grainne – thanks for all your help. I highly recommend this storage facility".
---
Mary Derry (Home Owner)
"Very clean & professional self storage facility! Reassuring security features in place. Highly recommend".
---
Claire Coyle (Home Owner)
"I would highly recommend this company for storage. I'm currently using this space for storing furniture. The professionalism and customer service from the staff has been 5 star. Especially from Grainne who has been so helpful from the minute I called to enquire".
---
Michelle Baker (Home Owner)
"Such a good facility, great service, best storage to reach DERRY Nokē technology fab. Will definitely be using again".
---
Geraldine Whoriskey (House move)
"I have just moved house and rented one of the units so that I could move things into, leaving only necessary items to moving day. It was less stressful and the facilities at Store&Go are absolutely brilliant, from the great friendly service at reception from Grainne to modern set up using app on your phone".
---
Denise McLaughlin (House move)
"Fantastic service from Grainne and all the staff. Many thanks for assisting me with my storage needs whilst moving. These guys really know how to help".
---
Paul Healy (Business customer)
"I used Store&Go as an overflow facility for my Christmas stock. Grainne and Aoife were brilliant and very flexible. Perfect for my needs".
---
G-man Watson (House Owner)
"Extremely convenient, efficient, professional set up. Grainne could not be more helpful and welcoming. Storage units are extremely well appointed, everything you could think of or want is 100%. Well lit, dry, warm, secure etc. I could not recommend them enough. If you need some extra storage space for whatever reason give them a call".
---
Joe Rotherham (House move)
"I used Store&Go during a house move as a solution to clearing out non essential attic clutter & toys that i didn't want to think about unpacking and sorting for weeks! Store&Go was so handy, with its central location and 24hr access. Grainne and Michelle were fantastic in helping with setup and any questions I had. Will use again".
---
Niall O'Doherty (House Owner)
"I used the Store&Go service in Springtown recently and I'll definitely be using it again. Great storage service with amazing use of technology for 24h site access and security. I also dealt with a number of staff members directly and they were all consistently very friendly/helpful. A* Service with very flexible options for domestic and commercial customers!".
---
Paddy Kelly (Business customer)
"I've been using Store & Go for a year now. As a sub contractor for a number of global businesses, I need somewhere secure to keep my excess stock with sensible access times. 9-5 just wouldn't cut it. Store&Go has everything I need plus more. Grainne is great to work with and takes the time to get to know her customers personally. I feel really comfortable when accessing my container and know my items are very much safe and very much secure. The locking system is excellent too as it means not carrying keys. I look forward to using Store&Go for many more years".
---
Chris Duddy (Home owner)
"Just used this facility and I have to say it is real quality. So easy to use and great value".
---
Zoe McIntyre (Home owner)
"A convenient and secure place to store our items. Staff could not be more helpful and pleasant to deal with. Highly recommend Store&Go in Springtown".
---
Gary O'Driscoll (Home owner)
"I can't recommend Store & Go enough to anyone and everyone, even if they're just thinking about storing items for a few weeks. Staff are incredibly friendly, helpful, and knowledgeable, and they make the entire process of registering and setting up your unit as easy as possible. Once you are set up, it's so easy to come and go that it'll become second nature to say "I'm just away down to the unit."
As having your own unit and knowing you can store everything safely and securely and take things out or put things in as you need to, makes a big difference. As it's helped me declutter and turn a bedroom back into a bedroom instead of a storage room. I've been a customer for four months now and it's honestly one of the best things I've ever done, and as I said at the start. I, genuinely, can't recommend Store&Go enough. As I spent years looking at similar companies and didn't feel confident storing my belongings with them. But with Store&Go, I knew straight away seeing the units that everything would be safe and secure and looked after".
---
Gareth McCay (Business customer)
"We moved office last year at the end of lockdown 1 and needed storage quickly. Grainne was pleasure to deal with and provided a number of storage options. will definitely use again".
---
Aaron Doherty (Home owner)
"Great experience using Store & Go, Grainne and Michelle were super attentive and were an absolute pleasure to deal with. The price point is bang on, the use of tech with the app is a dream and the facility itself was extremely well maintained at all times. Store and Go are on a different level".
---
Ciara McGonagle (Home owner)
"Great service. Staff very helpful . Can access unit 24 hrs a day would highly recommend".
---
Gerry Doherty (Business customer)
"Thank you so much for providing this service to our Company CCS, Store&Go provided CCS with exceptional service throughout".
---
Sheona McKinney (Business customer)
"I just want to thank you and Michelle for all your assistance and making everything so effortless. It was a pleasure dealing with you both".
---
Kerri Doherty (Home owner)
"I recently used Store and Go as I needed to put my mums sofa into storage in an emergency to accommodate a hospital bed at home. The two ladies I spoke with couldn't do enough to help me select the right size of space needed, super fast efficient service. I was kept informed of everything throughout and knew exactly what I signed up to, from start to finish. Their service was amazing, I would highly recommend them to anyone, their units are also local in Derry which is fab 🙌".
---
Bridget McClements (Home owner)
"I would highly recommend Store & Go. I was made to feel that nothing was a bother and though I only needed to store for a little time, you were very helpful and very pleasant. Brilliant company and great staff".
---
Michael Gibson (Home owner)
"I needed storage for a month while moving house. I found Store & Go online and it was perfect for my needs. From the first enquiry up until I moved everything, my experience with Store & Go has been amazing. I was always greeted with a smile and a friendly welcome from Grainne and Michelle and the facilities are brilliant. Modern, clean and accessible 24 hours a day, everything controlled easily with your phone.  If you need storage, then Store & Go is the only place you need to look".
---
Hester Mahon (Home owner)
"Thank you for all your help. Your facility is second to none and it was a great day for me when I found you. Thanks again for all the help you gave me the first day I put my things in storage".
---
Elish O'Kane (Home owner)
"I would like to let everyone know about Store and Go storage units in Springtown Industrial Estate in Derry. I have never used any type of storage before, but earlier this year we found ourselves between house sale and house purchase and an intervening rental situation. We called over to the new storage units and were blown away by the whole set up, but were particularly impressed by the cleanliness of the entire building. Finding it was managed by Grainne and Michelle was an added bonus. The safe and secure units with 24/7 access meant we could always go in and out if we found we needed to retrieve something! Thank you Store and Go. I will miss chatting to you, Grainne and Michelle".
---
Ciara McDaid (Home owner)
"I was very impressed with the set up at your facility.  It was so convenient being able to access 24/7 and system was so easy to use.  I would highly recommend and the girls were so lovely and friendly".
---
Prez (Home owner)
"Store & Go in Derry is the best place for your stuff. Great units, all sizes. Easy access 24/7. Very helpful staff …and all of this for less than you think".
---
Kiera Gallagher (Home owner)
"Thank you for the great service and looking forward to availing of it again in the future".
---
Breidge Morrison (Home owner)
"I used Store and Go for 10 weeks on behalf of my 95 year old mother who was having essential maintenance carried out on her home and she required storage for her precious furniture.
From the first hello right through the whole process, Grainne and Michelle guided us expertly, making everything straightforward and user friendly. They are gems to be treasured, a rare commodity in the modern rat race.
The accommodation is second to none. Pristinly clean, my mother's treasures were safe and sound and not a pick of dust on them when they were picked up after 10 weeks.
Access to the unit on the App is so easy to use, locate and share if necessary and the cost of the service is very competitive, worth every penny!
This service is five star and Grainne and Michelle must be applauded".
---
Yvonne Smith (Home owner)
"Thank you very much for a 1st class service, from explaining how the system works, to showing us around the various units, to helping us set up the app, everything was effortless. We would highly recommend the facilities, thanks again Grainne and all the staff".
---
Anonymous (Home owner)
"You have all been brilliant. Everything associated with the use of store and go at a life changing time has made it so much easier than we thought it would be. Relief! The units and whole building were so clean. The parking for disabled at the door and up to date security of the site were a relief. And customer care was just the tops".
---
Aine Hunter (Home owner)
"Great experience with Store and Go, Grainne and Michelle were professional and friendly. Building is very clean and secure, would recommend to anyone with long and short term storage needs. They also helped me find a great removals company with short notice".
---
Ivo Martins (Home owner)
"Used their facilities during my stay in Northern Ireland. Excellent security, great prices & last but not least a conscientious professionalism that has given me a lasting memory".
---
Garrett O'Doherty (Home owner)
"A fantastic facility for the city. Well located, very easy to access and clean, warm and secure. More importantly, the staff are fantastic. They are so professional and approachable – a great asset to the company!! I'd highly recommend".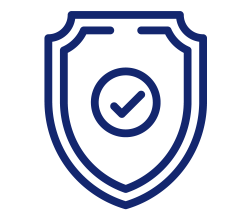 Safe & Secure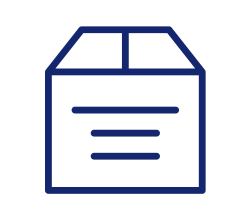 7 Day Access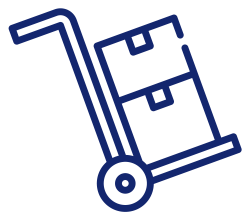 Perfect Location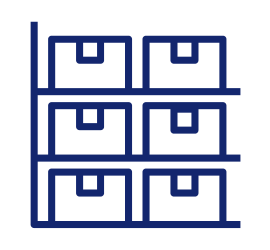 Flexible
Unit Sizes
Our state of the art indoor self-storage units vary in size.