Who is Store & Go?
We are a self-storage facility based in Springtown, Derry, offering a range of unit storage sizes to compliment all types of customers needs. We are the only storage facility in the area that offers temperature-controlled units and carpeted surfaces for your possessions.
---
How does self-storage work at Store & Go?
You can store your goods or possessions from as little as a month to as long as you need. Storage rooms can be booked in advance to make sure the size you require is available on the day you need it.
You can use the trolleys and sack trucks at reception to help you move in and out.
You can also easily switch to a smaller or larger room whilst in storage if you need to. Self-storage at Store & Go is flexible, secure and hassle free. In fact it couldn't be any easier, our one-stop-shop approach means our storage experts will deal with any problem you might have. All our staff are trained to help and advise you to make sure you get the best service and value for money.
---
Who uses self-storage?
All types of customers use self-storage for different reasons – personal storage (such as house moves), renovations, contents of attic storage, student storage for surplus boxes, documents, clothing, business storage for equipment, stock items, documents and deliveries.
---
What security is offered?
We take the security of your goods and possessions extremely seriously. To protect them, all our centres have:
Staffed reception during opening hours
Sophisticated alarm systems
24-hour recorded CCTV
Intruder alarms
Access to Store & Go is strictly controlled. Also, you are the only one with access to your room, which is accessed only by the Noke App on your phone, set up at sign in.
---
What is Noke technology?
This is the access app downloaded to your smart device that is uniquely allocated to you for the period of your stay. At the press of a button, you gain entry through 4 entry points to get to your individual unit. You can share the app with family and friends, then retrieve access when you no longer wish for them to have access.
---
What is the minimum rental period?
The minimal sign up is a month to begin and each month is pre-paid after that. We offer a three month pre-pay discounted introductory offer, where you receive your first month half price.
---
How long can I stay?
You can stay for as long as you wish with all payments in advance.
---
How quickly can I move in?
If your unit choice is available, you can move in on same day with 2 IDs, your bank card and smart phone.
---
What is included in the price?
Your price includes rental, insurance and a refundable £50.00 deposit.
---
What kind of payment methods are available?
You can pay with all cards or a bank transfer.
---
Why do I need insurance?
Just like living in an apartment, where usually the building insurance is covered by a third party, you still need to have contents insurance. Self-storage works the same way. Our insurance covers our building; your insurance is to cover your possessions.
---
Can I transfer to another room size if I need less or more space?
Yes. If you find the amount of things you have in storage has changed and you require either a smaller or larger room at any point during your stay, provided we have room availability, you can change your room size. You just need to sign a new Customer Licence and move your goods from one room to the other.
---
How often can I have access to my goods?
You can access your goods 24 hours a day with your Noke app access.
---
Can I reserve a unit?
Yes, you may reserve online, in person or by phone with a £20.00 deposit. This reservation deposit is credited to your account on sign in.
---
How high are the storage units?
The storage units are 8ft to 10ft high, depending on the chosen unit size.
---
Can I offer access to an additional named contact for access?
Yes, the Noke app allows you to share access with up to 10 other people of your choice. You can then see each time they access your unit and then retrieve their access at a time of your choice.
---
Whats the minimum insurance needed?
The minimum amount is for £1000 worth of cover and this can be increased to increments of £2000, £3000, etc.
---
What happens when I want to leave?
Let us know 10 days in advance and we will exit you from the system. Once your unit is emptied and checked, we will then refund your deposit.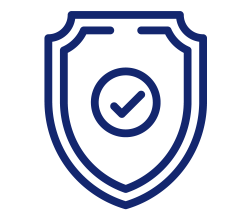 Safe & Secure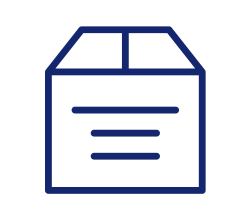 7 Day Access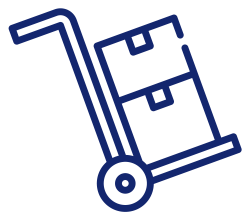 Perfect Location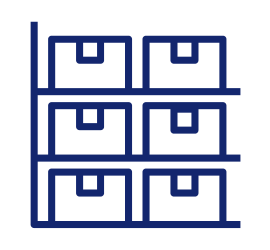 Flexible
Unit Sizes
Our state of the art indoor self-storage units vary in size.